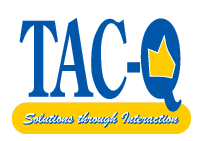 TAC-Q (Teenage Adventure Camps Queensland) through its camps, aims to create interaction between teenagers with life-threatening illnesses in order to inject some fun and positivity into their lives by providing them with the holiday of a lifetime.
TAC-Q relies on the generosity and support of the community to assist in our fundraising endeavours. If you would like to make enquiries about donating you can can send a cheque or money order payable to our postal address:
Teenage Adventure Camps – Qld
P.O. Box 251
Elanora, Qld 4221
All donations over $2 made to Teenage Adventure Camps – Qld are tax deductible. Please ensure you include your name and address so we can send you a receipt – thank you. No matter the amount of your donation, we appreciate your concern and thank you for your generosity. Your support will make a difference in the lives of the teenagers who attend our camps.
If you'd like further information about donating items for auction or helping at the Charity luncheons we hold please contact:
President: David Cameron
Mob: 0414 540 949
Email: david.cameron@tacq.org.au