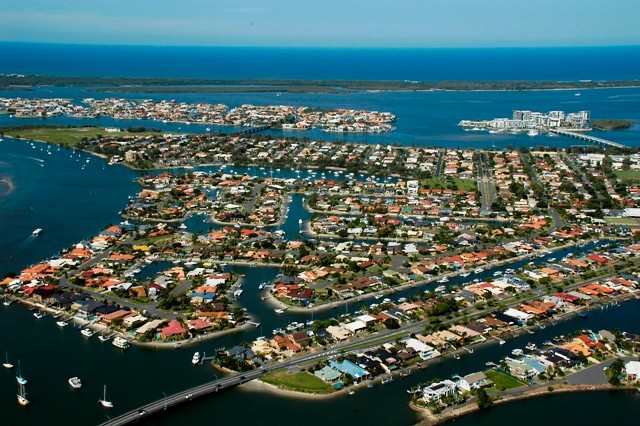 Northern Gold Coast, Approximately 12km from Surfers Paradise
A small neighbourhood with a concentration of holiday accommodation, flanked by older low-rise unit buildings and a growing number of prestige water-front homes plus only a short drive from Runaway Bay Marina is Paradise Point – another of the Gold Coast's premier waterfront suburbs.Bordered by waterways on three sides and featuring its own protected harbour, Paradise Point is part of the Gold Coast's prestigious 'North Shore'.

Surrounded by affluent suburbs, Paradise Point offers a mix of waterfront and dry residential blocks, with parks and waterways providing a relaxing lifestyle for locals.
The multimillion-dollar master-planned communities of Sovereign and Eprahaim islands are located within Paradise Point and regularly feature in the top five list of Queensland's most prestigious suburbs.
Located near Hope Island, Runaway Bay and Helensvale, Paradise Point is popular with families and couples. There are a number of primary and secondary schools in the area as well as major shopping centres. Given its location, there are a number of bike and walkways in the area as well access to waterways from Runaway Bay to Sanctuary Cove.